Investment Management
At Roach Investment Services (RIS), we believe successful investment management is a corner stone to helping our clients appropriately grow their assets and wealth over time. With our investment experience we have helped our clients successfully invest their money and navigate the markets for over 20 years.
We work with each client to develop an investment allocation which is customized to their own unique risk level and goals. Once an investment allocation is created for a client, we will select specific investments for their portfolio and manage their accounts on a discretionary on‐going basis. This means we have the responsibly to make the decisions about which investments to buy, hold, or sell in our client's accounts.
It's our job to follow the markets, decipher the important information and implement investment strategy. We strive to make the investment process as easy as possible for our clients so they have peace of mind knowing that their money is being professionally managed and creating long‐term wealth.
RIS implements a few core investment strategies and disciplines when managing client's investment portfolios. Some of these strategies include: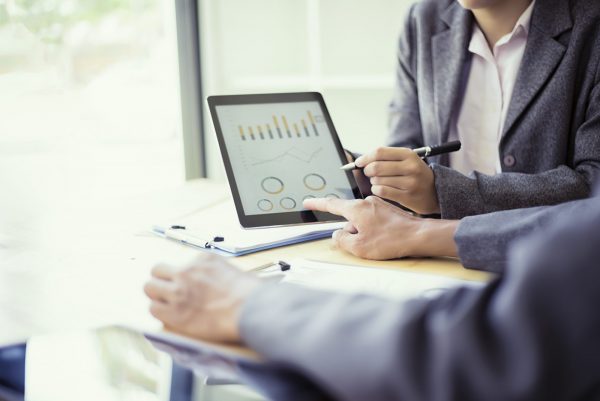 Asset Allocation

RIS will create a customized asset allocation of stocks, bonds, and cash for each client. The recommended asset allocation will depend on such factors as client's age, risk comfort level, years to retirement, and overall investment goals. Our recommended asset mix may include U.S. stocks, international stocks, large cap, mid cap, small cap, emerging market, REITs, preferred stocks, stock options, corporate bonds, government bonds, municipal bonds, commodities, CDs, money market funds, and cash. We may utilize individual securities, actively managed investments, and passively managed investments when creating and managing investment portfolios for clients.

Market Timing

RIS may try to time the market by investing cash for clients during market pullbacks or corrections. Taking advantage of market pullbacks as a buying opportunity can help enhance overall returns.
Fundamental Analysis

RIS primarily uses fundamental analysis when recommending (buying, selling, or holding) individual stocks and securities. We evaluate company financial data such as current stock price, historical stock price, current earnings, estimated earnings, dividend yield, revenue and earnings trends, and estimated growth rates. RIS may also review non‐financial data such as company management, industry trends, competitive position, and economic conditions when selecting securities.

Account Rebalancing

RIS will rebalance the investments in client's accounts on a period basis, typically once per year or more often if warranted. We believe that account rebalancing is an important strategy to help ensure that client's accounts are in line with their appropriate investment allocation. Rebalancing can help enhance returns and help reduce risk over time.
Roach Investment Services provides professional discretionary Investment Management Services to clients on a fee‐only basis. We do not charge or get paid any commissions or loads for investing our client's assets.
We utilize many different stock research publications, investment rating companies, company financial reports, news journals, and portfolio management programs when analyzing and recommending investments for client's accounts.
"Regardless of your stage in life, implementing your Financial Plan and strategically investing your assets can help ensure you reach your lifetime financial goals."
Please call or email us to set up your complimentary consultation and take a big step towards your Financial Independence!